Man Strangled To Death After Shirt Got Caught In Escalator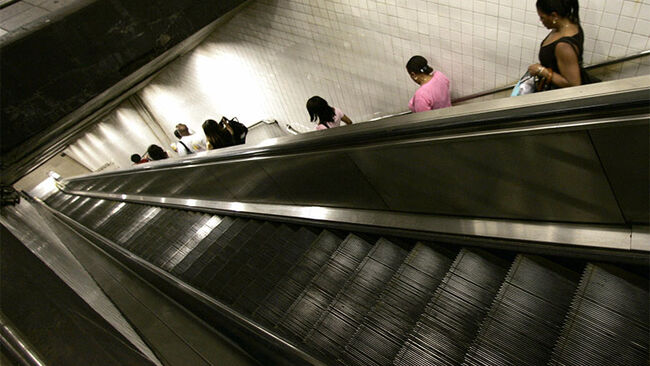 A New York City man died following a freak accident while riding an escalator at a subway stop in the Bronx. When the police arrived, they found 48-year-old Carlos Alvarez unconscious at the top of the escalator with his shirt still stuck in the machine. Officers were able to cut off his shirt and rush him to the hospital, but it was too late and he was pronounced dead upon arrival.
Alvarez was reportedly drinking and fell as he approached the escalator, hitting his head when he landed. Surveillance video showed Alvarez struggling to free himself after his shirt got stuck in the escalator. A witness told the New York Post that other people in the station tried to help but were unable to free him.
"When I got off the train, I saw the guy stuck on the escalator. A lot of people were surrounding him," he said. "He was at the top. I saw the blood [near his head]. His head was split open. All you see is this guy sprawled face down."
MTA spokesman Shams Tarek said that "this is a tragic and unusual incident which is under investigation. Our thoughts are with this man's family and friends."
Photo: Getty Images